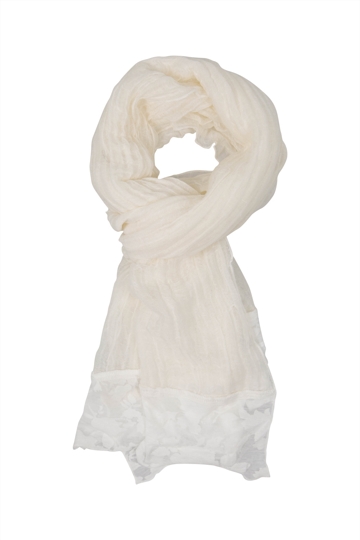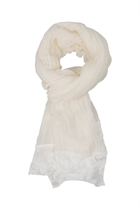 http://images.birdsnest.net.au/system/images/0180/8789/BOOR-BRS133702__WarmWhite.jpg
Beat Scarf
We're sorry, but we no longer have this item in stock.
Features
Will this suit me?
Delivery & returns
Features
The Beat Scarf by Boo Radley is a feminine floaty piece perfect for showing of a natural, earthy style. This scarf features gorgeous floral trimming which really adds an individual touch. Love, Georgia and the birdsnest girls x
Lightweight fabric
Floral white trimming
Approx 184cm long x 60cm wide
Main 100% linen
Trim 60% cotton 40% polyester
Gentle cold hand wash
Style code: BOOR-BRS133702
Will this suit me?
Suits Body Shapes:
Suits These:
Delivery & returns
Fast Delivery
We deliver our orders to you via Australia Post. If orders are received before 1pm EST on a business day we aim to have the order to you within 2 working days. All Australian parcels are sent via express post.
No hassle returns policy
We pride ourselves on a no hassle returns policy. If it doesn't fit or suit - please return the item within 365 days for a full refund, credit or exchange. Any questions please call us on 1300 696378 or e-mail on customerservice@birdsnest.com.au