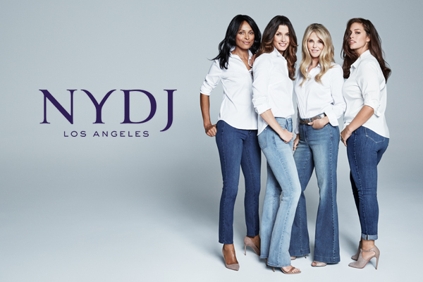 Not Your Daughters Jeans
The brand
Not Your Daughter's Jeans at birdsnest online make you look and feel a size smaller. Patented Lift and Tuck technology subtly lifts and enhances your curves. A cross over tummy panel flattens and flatters your shape. Click through to the NYDJ styles you love for our birdsnest stylists' exclusive advice. This includes body shape recommendations and complete outfits styled with pieces from our nest.
Sizing
NYDJ jeans are very comfy jeans. They're best washed in cold water to keep them looking fab. Not Your Daughter's Jeans sizing is as follows:
NYDJ size 0 = Australian size 6-8
NYDJ size 2 = Australian size 8-10
NYDJ size 4 = Australian size 10-12
NYDJ size 6 = Australian size 12
NYDJ size 8 = Australian size 13
NYDJ size 10 = Australian size 14
NYDJ size 12 = Australian size 15
NYDJ size 14 = Australian size 16
NYDJ size 16 = Australian size 18
NYDJ size 18 = Australian size 20
To view specific sizing information, click here. Click through to each item page for exclusive styling advice including body shape recommendations and styled outfits. If you have any styling or sizing questions, we would love to hear from you at customerservice@birdsnest.com.au, at our Facebook page or through Twitter.
In Store
We love our small community in Cooma and already have a local stockist of Not Your Daughter's Jeans. If something has taken your fancy, please note that we can only sell Not Your Daughter's Jeans online and not in our Cooma store.
Get Not Your Daughters Jeans updates
Thank you! We'll send updates for Not Your Daughters Jeans to
---