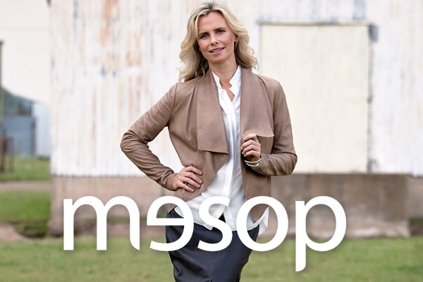 mesop
The Brand
mesop creates basic and directional garments inspired by the natural beauty of the female form. The birdsnest girls love mesop because its pieces are easy to layer and don't take us anywhere near the ironing board! Click through to the mesop styles you love for our birdsnest stylists' exclusive advice. This includes recommendations for your body shape, and complete outfits that feature pieces you can find at our nest.
Sizing
mesop garments are made from easy stretch fabrics. If you prefer a loose fitting garment, you will find your best fit from the larger size in your size bracket. Size 1 will fit a standard size 6, 8 or 10. Size 2 will fit a standard size 10, 12 or 14. Size 3 will fit a standard size 14 or 16. For our mesop sizing guide click here. For any styling or sizing advice, we would love to hear from you at customerservice@birdsnest.com.au, at our Facebook Page or through Twitter.
Made in Aus
Each piece from mesop is designed, knitted and tailored entirely in Melbourne, where mesop proudly helps sustain its local community and offer the best possible quality garments.
Thank you! We'll send updates for mesop to
---