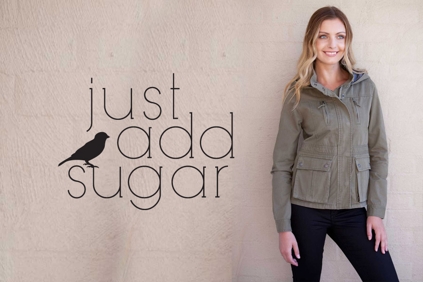 Just Add Sugar
The Brand
One of our very favourite labels... The Just Add Sugar girl likes to be comfortable yet fashionable, and wants to wear the latest thing at a reasonable price. She takes her inspiration from magazines, her favourite music and hanging out with friends. Just Add Sugar is the sister brand to All About Eve and Jorge. For younger chicks, check out Just Add Sugar Kids.
PROMO CODE
Use the code 'SNEAKY10' at checkout for a 10% discount on all Just Add Sugar items! Offer expires Tuesday, midnight, 17th June, so make sure you shop before then!
Lookbook
Just Add Sugar Winter 2013 Lookbook
Sizing
For our Just Add Sugar sizing guide click here or there is a link on each item page in the size grid box at the bottom right hand corner. If you have any questions or queries at all, we would love to hear from you at customerservice@birdsnest.com.au, through our Facebook page or at Twitter.
Get Just Add Sugar updates
Thank you! We'll send updates for Just Add Sugar to
---